Homecoming dances hold a special place in the hearts of high school students and is often the highlight of Homecoming Spirit Week. These magical evenings are not just about dancing the night away but are an essential part of the high school experience, creating lasting memories for a lifetime. A crucial element that can make or break a homecoming dance is the theme. 
The right theme literally sets the tone for the night, transporting everyone to a different world for a few hours. Let's explore five creative homecoming dance theme ideas that will turn your Homecoming Dance into a night to remember.
Does Homecoming Usually Have A Theme?
Homecoming dances often have themes.
Having a theme for a homecoming dance adds excitement and creativity to the event. Themes can range from classic and elegant to fun and whimsical, they often coordinate with the Homecoming Spirit Week theme.
If you're involved in planning a homecoming dance and are considering a theme, it's a great opportunity to get creative and make the event even more memorable for the students.
Themes can be inspired by various concepts, like Hollywood stars, retro decades, masquerade balls, enchanted gardens, under the stars, among many others. The choice of a theme often reflects the school's  culture and the preferences of the student body.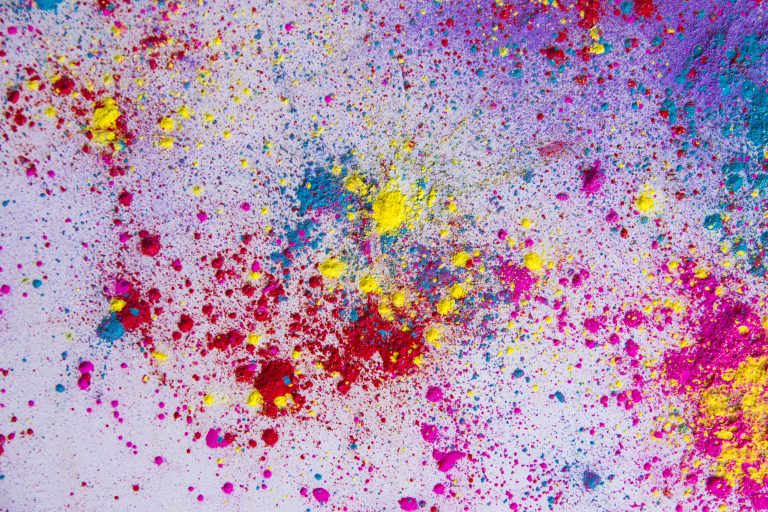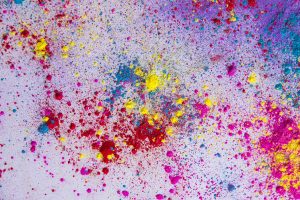 Planning A Homecoming Dance: Involving Student Committees
Inviting student committees to help plan a homecoming dance is an effective way to ensure the event is a success – while creating a sense of ownership among students. Here are a few tips to successfully involve students:
Start by announcing the opportunity for students to join planning committees through posters, announcements, or social media. Encourage students from different grade levels and backgrounds to participate.

Clearly define roles and responsibilities within each committee and appoint committee leaders to facilitate communication and coordination.

Throughout the planning process, encourage regular committee meetings to brainstorm ideas, discuss progress, and gather input from peers. 
Committees can focus on various aspects, like decorations, entertainment, publicity, fundraising, and logistics, ensuring that all critical elements of the event are addressed.

Establish a well-structured timeline with clear deadlines to keep the planning process on track.

Maintain open lines of communication between committee members to coordinate efforts and resolve any issues that may arise. 

Have students provide regular progress updates during meetings, allowing for adjustments and support as needed.
Recognize and appreciate the hard work of committee members, possibly through certificates or awards, to motivate future student involvement in event planning. 
Involving student committees not only lightens the workload but also makes the homecoming dance a more collaborative and student-driven experience.
Hollywood Glamour Homecoming Dance Theme
Imagine stepping onto the red carpet, bathed in elegant lighting, and surrounded by the opulence of Hollywood's golden era. The Hollywood Glamour theme promises an evening of sophistication, glitz, and, of course, the star-studded allure that students will love.
Decorations: 
Transform your venue into a Hollywood haven by rolling out the red carpet, adorning the space with shimmering gold accents, and creating a captivating ambiance with elegant lighting. Consider adding life-size cutouts of classic Hollywood legends to enhance the atmosphere.
Dress Code: 
Encourage students to embrace the glamor of old Hollywood. Suggest black-tie attire for gentlemen and elegant gowns for the ladies. Think tuxedos, sequined dresses, and classic old Hollywood hairstyles.
Activities: 
Elevate the experience by setting up a "Walk of Fame" featuring cardboard stars with students' names, a photo booth with props like oversized sunglasses and feather boas, and a Hollywood trivia game.
Enchanted Garden Homecoming Dance Theme
For a touch of whimsy and romance, the Enchanted Garden theme is a perfect choice. This theme brings the magic of fairy tales to life, turning your homecoming dance into an enchanting wonderland.
Decorations:
Transform your venue into an ethereal garden with floral decorations, fairy lights hanging from trees or archways, and garden-inspired props like stone statues and rustic benches. Add a magical touch with oversized mushrooms and hanging lanterns.
Dress Code: 
Encourage students to embrace the fairy tale vibe by suggesting floral prints, pastel colors, and accessories like flower crowns. For a bit of sparkle, students can opt for dresses and suits with subtle glitter.
Activities: 
Create a dreamy atmosphere with activities like a wishing tree where students can tie notes with their wishes, a garden-themed photo booth with props like butterfly wings, and a dance-off to fairy tale songs. Consider favors of 'fairy dust' using color powder packets in your school colors. 
Retro Decades Homecoming Dance Theme
Travel back in time with the Retro Decades theme, celebrating the nostalgia of bygone eras. Whether it's the funky '70s or the neon '80s, this theme invites students to relive the past in style.
Decorations: 
Choose a specific decade as your inspiration and deck out the venue with era-appropriate decorations, from disco balls and lava lamps for the '70s to neon signs and cassette tapes for the '80s. Play music from the chosen decade to set the mood.
Dress Code: 
Encourage students to dress in line with the iconic fashions of the chosen decade. For example, '70s attire might include bell-bottom pants and psychedelic prints, while '80s fashion can feature neon colors, big hairstyles, and leg warmers.
Activities: 
Organize a decade-themed dance-off where students can show off their best moves from the chosen era. Host a trivia game with questions related to the decade's pop culture and history. Don't forget to set up a retro photo booth with era-specific props.
Masquerade Ball Homecoming Dance Theme
Embrace the allure of elegance and mystery with a "Masquerade Ball" theme. This enchanting theme creates an atmosphere of sophistication and intrigue, making it a perfect choice for a memorable homecoming dance.
Decorations: 
Transform your venue into a world of opulence with ornate decorations, (LED) candle-lit chandeliers, and, of course, masks. Deep, rich colors like black, gold, and burgundy will add to the ambiance.
Dress Code: 
Encourage students to dress in formal attire with a hint of mystique. Suggest tuxedos and gowns paired with elaborate masks. Provide a mask-making station for those who want to get creative with their masks.
Activities: 
Set up a mask-making station with everything students need to create their own masks: base masks, glue or glue dots, feathers, rhinestones, beads, lace, ribbons and string, glitter, bulk color powder, or paint. Consider organizing a mask contest where students can showcase their unique masquerade masks at the end of the night.
Create a dance floor surrounded by candlelit tables and offer dance lessons in classical ballroom styles. A live string quartet can provide the perfect musical backdrop.
Under the Stars Homecoming Dance Theme
For a dreamy and celestial experience, consider the Under the Stars theme. This timeless theme transports students to a night sky filled with twinkling stars and a sense of wonder.
Decorations: 
Deck out your venue with starry decorations, hanging fairy lights to mimic constellations, and dark color palettes like midnight blue and deep purple. Create a celestial canopy with sheer fabrics and LED stars. Use color powder in squeeze bottles on canvases to create abstract galaxy artwork.
Dress Code: 
Suggest formal or semi-formal attire with a touch of sparkle. Think dresses with sequins, suits with celestial accessories, and cosmic-inspired makeup.
Activities: 
Set up stargazing stations with telescopes or create a photo booth with cosmic props like astronaut helmets and starry backdrops. Encourage students to write wishes on paper stars and hang them on a Wishing Upon A Star display.
Homecoming Dance Theme Ideas 2023
Homecoming dances are a cherished tradition in high school, and choosing the right theme can elevate the experience to new heights. Whether you opt for the glamor of Hollywood, the enchantment of a garden, the nostalgia of past decades, the allure of a masquerade ball, or the dreaminess of the stars, these creative themes promise an unforgettable night.
When choosing your theme, consider your school's culture and the preferences of your students. Remember, early planning and involving student committees can make homecoming dance planning a breeze. 
With a bit of creativity and a sprinkle of imagination, your homecoming dance is sure to shine brightly in your high school memories. Get ready for a fantastic and unforgettable night!