Using Color Powder at Gender Reveal Parties
Make your next gender reveal party one for the memory books with color powder from the
Color Powder Supply Co
. We understand that parties are a great setting to create lasting memories with close friends and family, which is why we're dedicated to offering a wide selection of brightly hued color powders in an impressive array of colors, sizes, and price points to best meet your needs. Gender reveal parties, in particular, are great settings for incorporating color powder into the festivities. What are some creative, fun ways to use color powder at gender reveal parties, though?
How to Use Color Powder at Gender Reveal Parties
Celebrating a gender reveal party with color powder takes a party from ordinary to extraordinary. If you know that color powder is how you want to announce the gender of your little bundle of joy, the Color Supply Co. has you covered with bright colors like orange, yellow, blue, green, and pink. We offer easy-to-use packets so everyone can get in on the action if your plan is to have color powder tossed in the air for the announcement. Our
gender reveal powder
can also be used in balloons or piñatas for a shower of color at the time of the announcement. Want a more explosive announcement? Try combining pink or blue powder with tannerite. With our safe and easy-to-use color powders, there is no shortage of creative ways to incorporate them into your gender reveal party. Need help with planning or suggestions? Give our team a call. We'd be happy to help or answer any questions you have. We'll even help you determine what supplies you'll need so you can pull off the party of the year.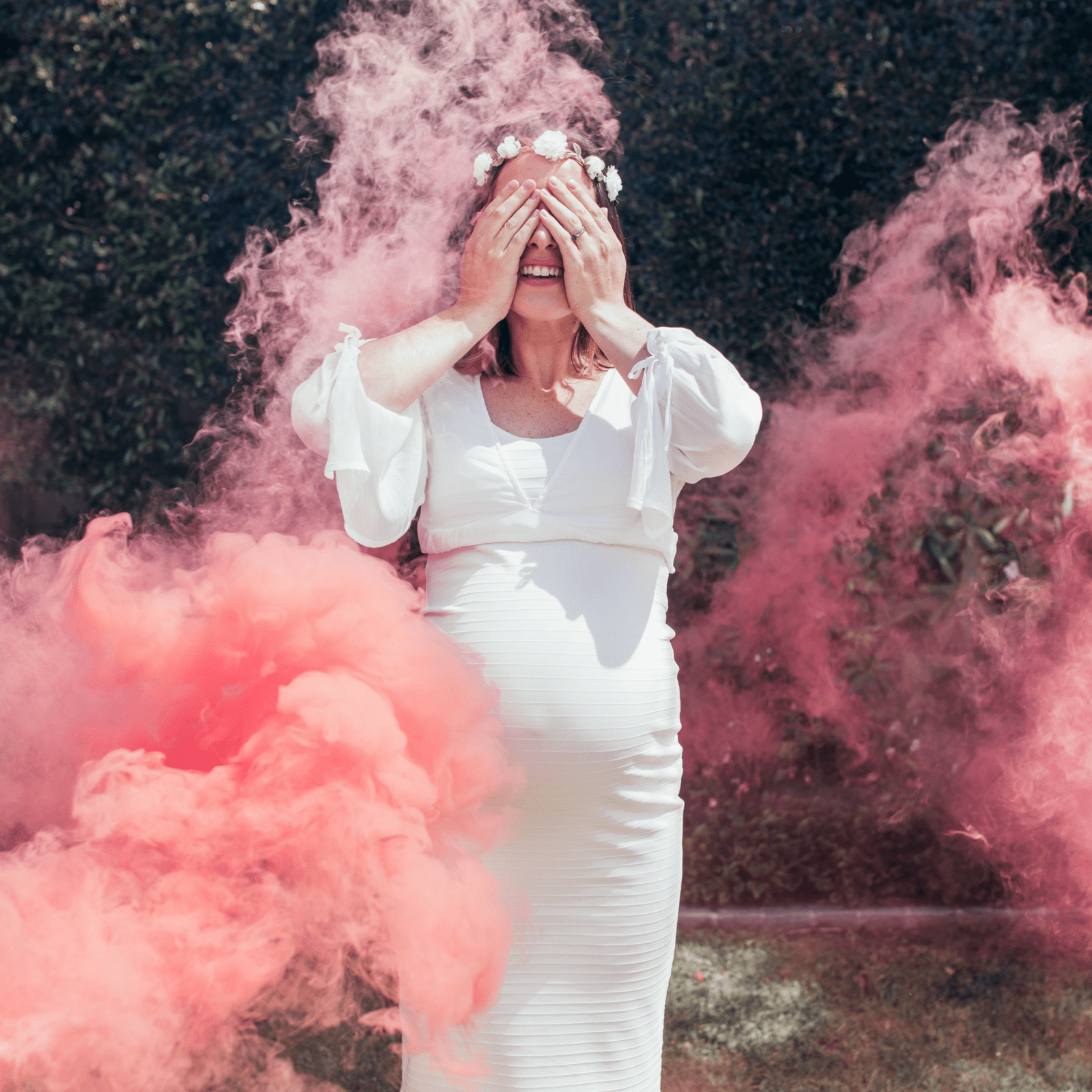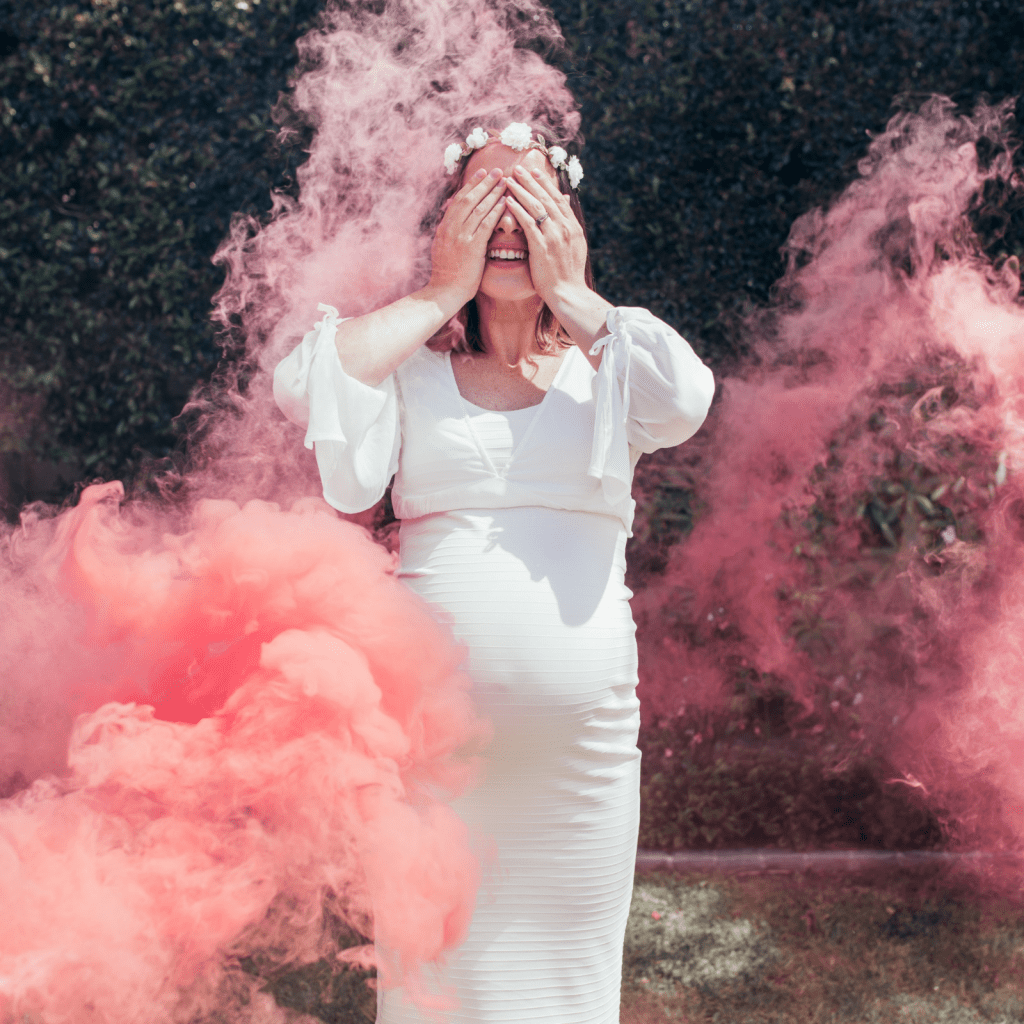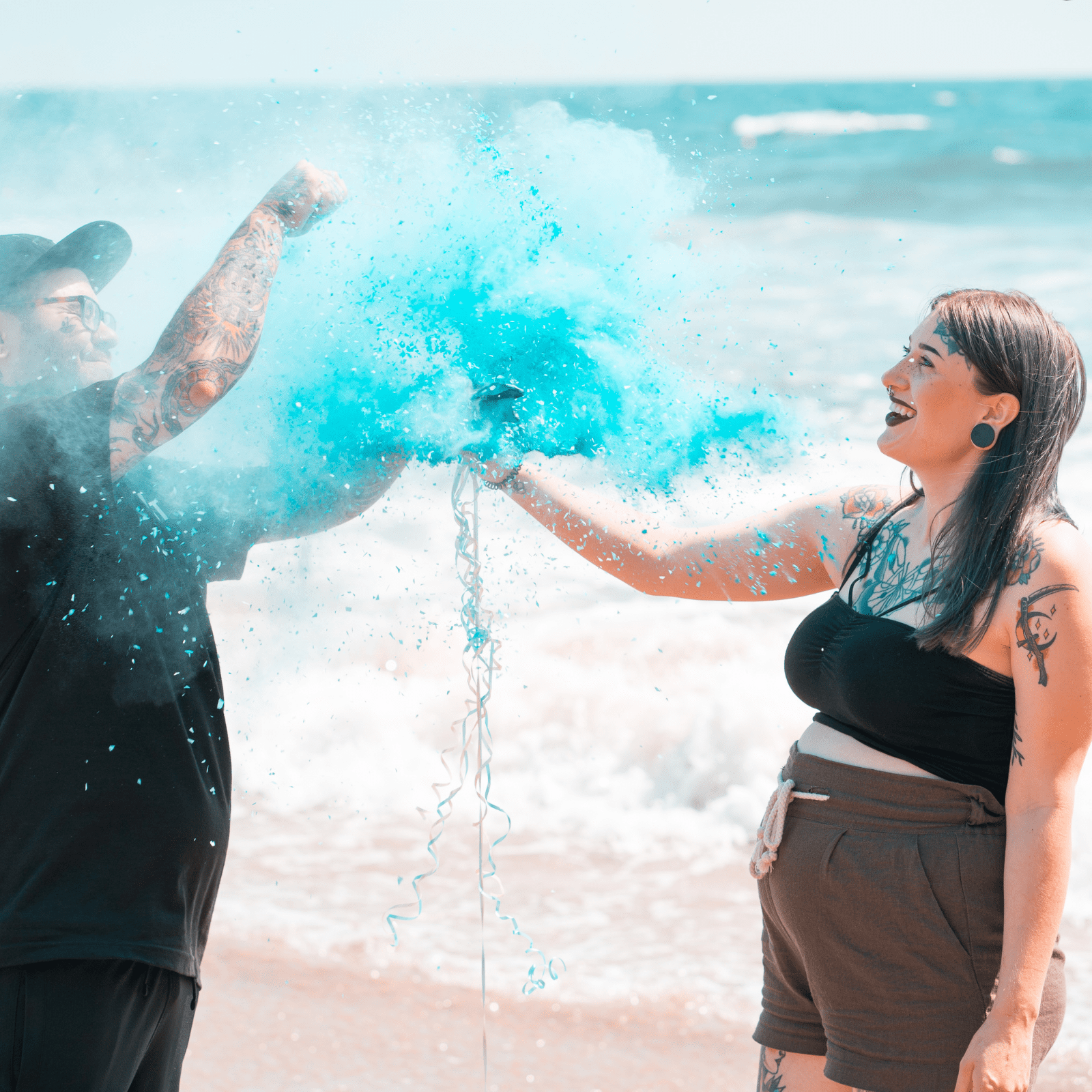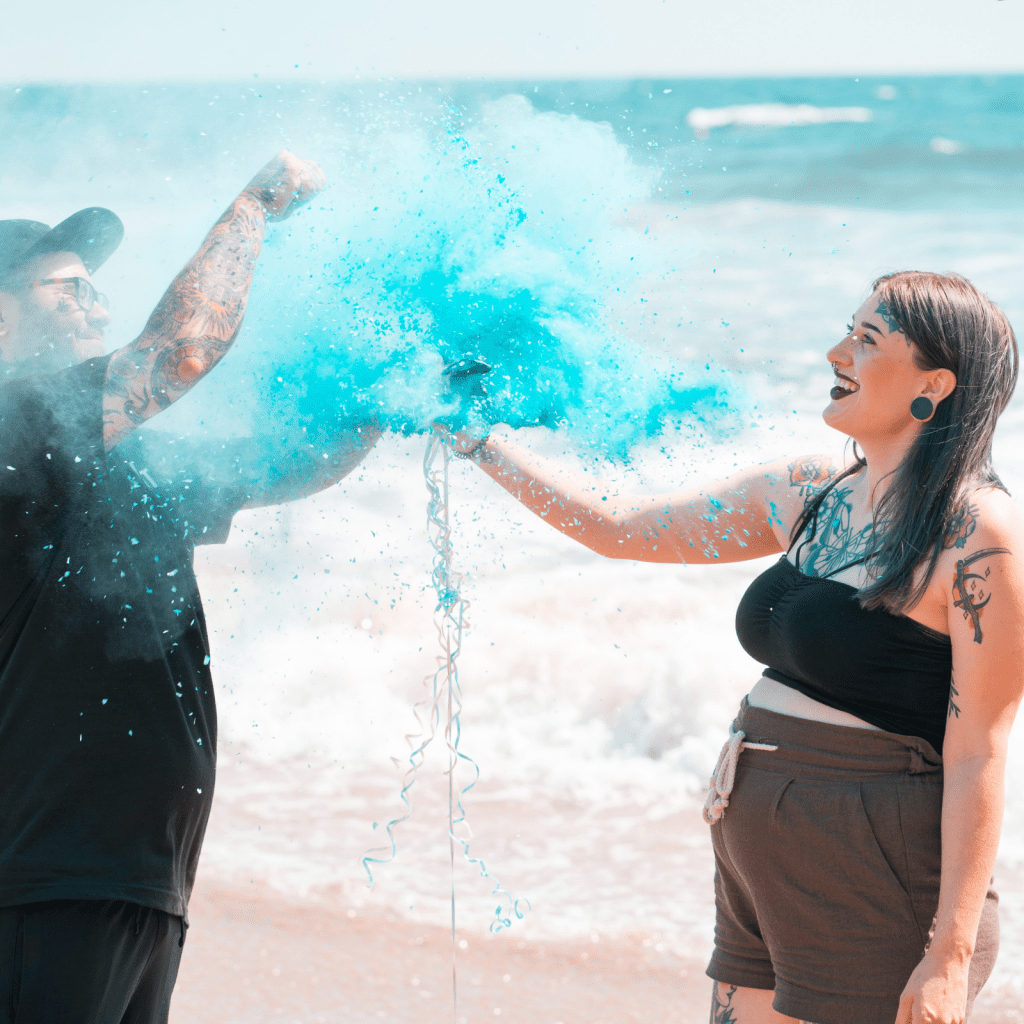 Fill an empty balloon with color powder and/or confetti using a plastic funnel, then inflate. Pop the balloon and let its contents rain over your for an awesome effects. Don't forget to have someone take photos! If hosting a party, inflate enough balloons with color powder so that every guest and pop a balloon at the specified time. It will make for incredibly colorful and fun photos!
Fill a piñata of your choice with color powder (and candy if you want!). Encourage guests to participate and take a hit at the piñata to reveal the gender. When someone finally takes the lucky hit, a burst of pink or blue will come raining down.
Whether you're doing a private gender reveal with your significant other, or having a party – taking photos is a must! Color powder just adds the "wow" factor to photos. There are so many creative ways to take photos with color powder. We recommend wearing white or a light color so the color powder really stands out in photos. 
Have a baseball fan in the family? Fill an empty plastic Christmas ornament with color powder and have the mom-to-be or dad-to-be take a home run swing at the "baseball" to reveal the baby's gender.
You've probably seen the gender reveals where the couple opens up a box filled with pink or blue helium-filled balloons. To add a color powder spin, simply fill a cardboard box with pink or blue color powder. Close it shut and attach a long string or way to pull open the box. Hang it upside down from a tree outside and on the count of three, pull open the box! The color powder will fall down on whomever is standing underneath and make for awesome photos. 
Maybe the dad-to-be is passionate about cars. If so, you can place pink or blue color powder in a vehicle's exhaust. Have everyone gather around and on the count of three rev the engine! The color powder will pour out of the exhaust and make for an exciting and unique gender reveal.